AUTHENTIC MALA BEADS ETHICALLY HANDCRAFTED IN USA
Est. 2013
Our passion for intentional living and high quality natural crystals brings you a collection of mindfully designed mala beads that seeks to inspire and elevate your mind, body and spirit. Our mala beads feature carefully selected high vibration crystals, powerful intentions and meticulous craftsmanship. Our goal is to promote mindful living, natural healing and conscious manifestation with every piece of jewelry we make.
FIND YOUR PERFECT MALA BEADS & JOIN 10,000+ HAPPY CUSTOMERS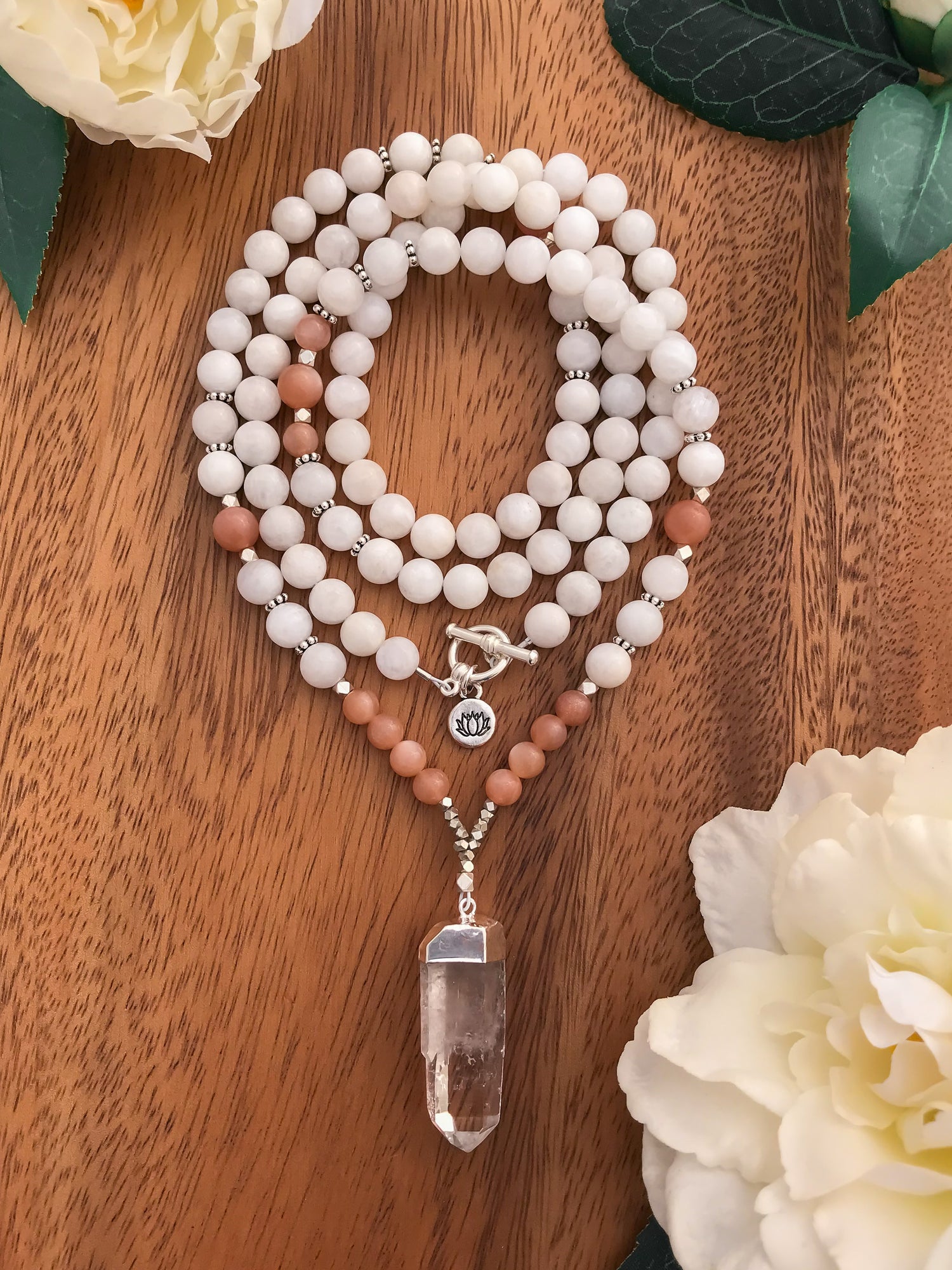 MALA NECKLACES
This collection of mala necklaces combines our passion for mindful living with our love of beautiful natural crystals. Our mala beads are both a beautiful piece of jewelry and a tool for your mindfulness practice. Designed and handcrafted in California, they are made to order just for you. These mala beads feature the highest quality natural crystal beads and they are energetically cleansed, charged and infused with powerful intention + crystal healing energy. Ready to inspire your soul.
FIND YOUR MALA NECKLACE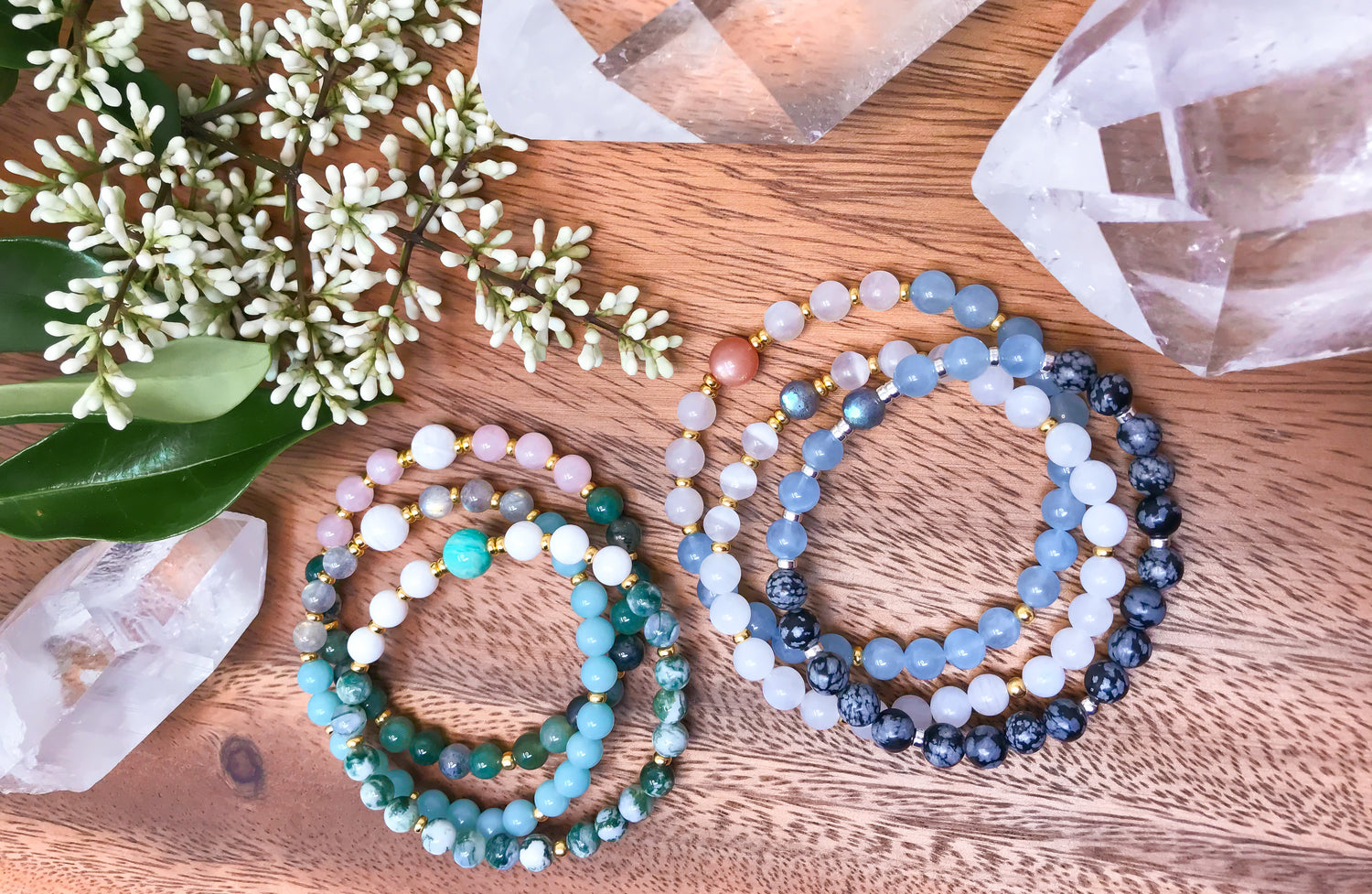 MALA BRACELETS
Our mala bracelets feature the same beautiful crystal beads as our necklaces. These handpicked high quality & high vibration crystal beads come strung on the strongest stretch cord available for long lasting easy wear. Our mala bracelets are mindfully handcrafted in our California studio and come energetically cleansed, charged and ready for you to enjoy.
FIND YOUR MALA BRACELET
View All
Shop our best selling mala necklaces and mala bracelets! All our jewelry is intuitively designed with high quality & high vibration natural crystals and powerful intentions. Created by artist and yogi Mishka Samuel and mindfully handcrafted to order in California.
TESTIMONIALS
Such an exquisitely made mala!!! I wear it every day and have received many wonderful comments. I have a few malas but this is by far my favourite, I would highly recommend Mishka and her malas. Mishka was more than happy to customise my mala to my own specifications, and was super lovely to work with. Thank you so much!!
Mishka is an Amazing Artist! I have been purchasing beautiful malas from her for a few years and I love every one of them! The crystals are high quality and The workmanship is excellent! She is my "go to" when I want a mala! This one is custom made and just gorgeous! Thank you Mishka❤
This bracelet is so beautiful - delicate and just perfect. I purchased one and had Mishka custom make me another with my daughter's birthstone. She was responsive and incredibly helpful throughout the process, and I received the bracelets in record time! Wonderful product and incredibly helpful vendor - highly recommend!!!